Soirée Prestige - Boissons incluses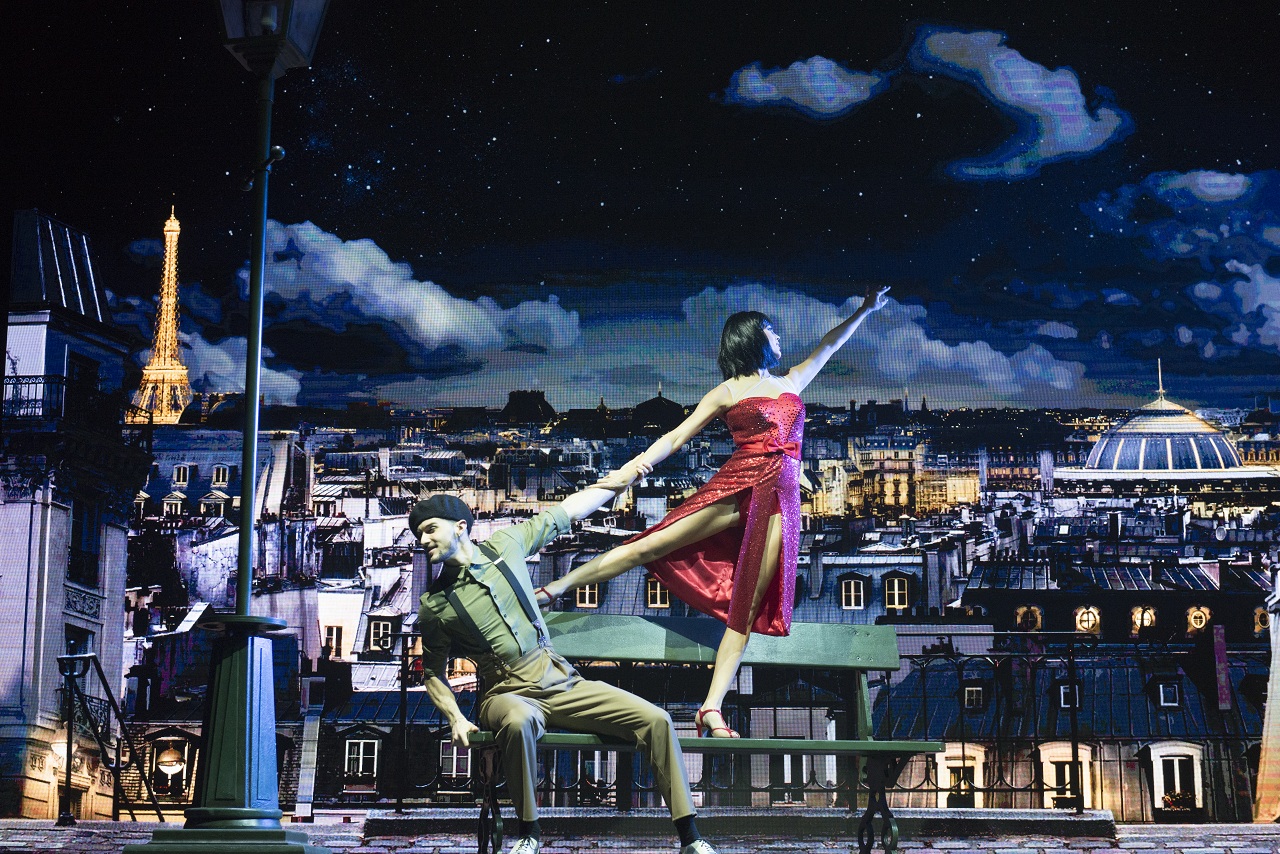 Duration: 3 Hours (approx.)
Location: Paris, Ile-de-France
Le tarif enfant est valable jusqu'à 12 ans inclus

Dîner-Spectacle, Menu Prestige

Arrivée à partir de 19h30, Dîner & Pré-Show à 20h00, Spectacle "L'Oiseau Paradis" à 21h30, Grand final à 23h00
MENU *
Entrées :

Foie gras mi-cuit au sel de Guérande, gelée de thé fumé, orange amère
ou
Avocat et ceviche de daurade-passion en habit de bambou
ou
Cœur de saumon « PARADIS LATIN » rafraîchi « tarama-caviar »
Plats :
Pavé de cabillaud et patate douce comme une brandade
ou
Canette de Challans « pochée-rôtie », figues, sauce cassis
ou
Paradis Wellington « servi-saignant »
Desserts :
« Tenue Blanche »
citron et verveine
ou
Grognardise « fraise-vanille »
-

Eau minerale
1/4 Champagne

1/2 Vin
* les menus évolueront au fil des saisons

Nous pouvons vous proposer des alternatives à ce menu pour : végétariens, allergies, restrictions religieuses. Merci de signaler votre préférence à la réservation dans "Besoins particuliers".

Important: Les artistes du Paradis Latin jouent plusieurs fois par semaine sur plusieurs mois. Des changements d'interprètes peuvent en résulter pour préserver les capacités des artistes. La modification de distribution ne donne droit à une quelconque compensation, aucune réclamation ne sera prise en compte.
---
Children rate valid up to 12 years old


Prestige Menu Dinner & Show
Arrival at 7:30pm, Dinner & Pre-show at 8pm, Show "L'Oiseau Paradis" at 9.30pm, Grand Finale at 11pm.
MENU*
Starter:
Semi-cooked foie gras with Guérande salt,

smoked tea jelly, bitter orange

or
Avocado and ceviche of sea bream-passion

in bamboo dress
or
"PARADIS LATIN" salmon heart "tarama - caviar

Main course:
Brandade of cod and sweet potato
or
Can of Challans "poached-roasted",

figs and blackcurrant sauce
or
Paradis Wellington "served – medium rare"
Desserts :
"White dress code"

or
Grognardise "Strawberry-vanilla"
-
Mineral water

1/4 Champagne

1/2 Wine
* menus will evolve through the season

We can offer you alternatives to this menu for : vegetarians, allergies, and religious restrictions.Please let us know your preference at the time of reservation in " Special requirements".
Important: To preserve the artists capacities, casting changes can happen. These modifications does not give right to any compensation and no claim will be taken into account.