Soirée Gustave Eiffel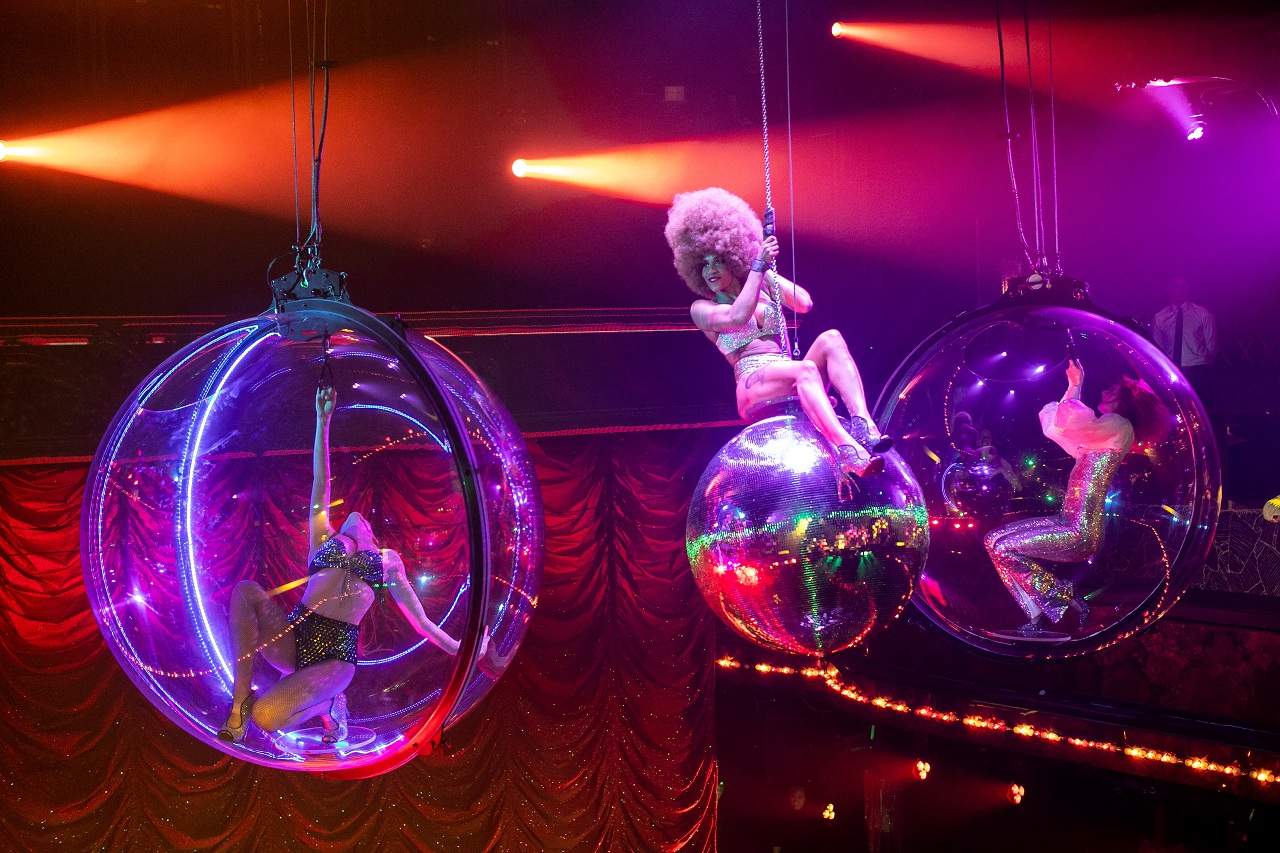 Duration: 3 Hours (approx.)
Location: Paris, Ile-de-France
Le tarif enfant est valable jusqu'à 12 ans inclus

Dîner-Spectacle, Menu Gustave Eiffel

Arrivée à partir de 19h30, Dîner & Pré-Show à 20h00, Spectacle "L'Oiseau Paradis" à 21h30, Grand final à 23h00
MENU*

Entrées :


Pressé de volaille, céleri et Foie gras de canard
Suprême de volaille, céleri boule et foie gras de canard cuits comme une terrine, vinaigrette (œuf, moutarde, vinaigre, huile et trompette de la mort) pain toasté, germes de poireaux


ou

Saumon mariné et légumes du printemps, une salade dessus
Dés de saumon mariné comme un hareng, avocat, légumes (carottes multicolores, chou-fleur, radis) salade de mâche, huile de mâche

ou

Daurade en ceviche, petits pois, œuf de saumon et nouilles croustillantes
Ceviche de daurade au citron vert, velouté de petits pois glacé, œufs de saumon et vermicelles de riz frits

Plats :

Merlu, fenouil « fondant- croquant », bouillon du poisson, thé Earl Grey infusé
Pavé de Merlu confit au citron, fenouil fondant et croquant en salade, tomate olivette confite au four, bouillon dashi infusé au thé Earl Grey et quinoa deux couleurs

ou

Suprême de volaille cuisiné aux morilles, du riz basmati et pointes d'asperges vertes
Suprême de volaille farci aux morilles rôties, riz basmati et tronçons d'asperges, pointes d'asperges, sauce crémée aux morilles

ou

Multicolore de légumes, œuf parfait et parmesan
Légumes chauds (purée d'artichaut, carottes multicolores, betterave jaune, tomates confites, poireaux, radis multicolores, navets). Un œuf bio cuit à 64° 45 min, une belle tuile de parmesan et bâtonnet de ciboulette

Desserts :

La robe « framboise-passion »
Meringue en forme de robe, sorbet passion et framboise, biscuit (une sorte de norvégienne)

ou

Chocolat « CANCAN »
Tartelette chocolat, copeaux de chocolat noir en forme de jupon
-
Eau minérale
* les menus évolueront au fil des saisons
Nous pouvons vous proposer des alternatives à ce menu pour : végétariens, allergies, restrictions religieuses. Merci de signaler votre préférence à la réservation dans "Besoins particuliers".
Important: Les artistes du Paradis Latin jouent plusieurs fois par semaine sur plusieurs mois. Des changements d'interprètes peuvent en résulter pour préserver les capacités des artistes. La modification de distribution ne donne droit à une quelconque compensation, aucune réclamation ne sera prise en compte.
---
Children rate valid up to 12 years old


Gustave Eiffel Menu Dinner & Show
Arrival at 7:30pm, Dinner & Pre-Show at 8pm, Show "L'Oiseau Paradis" at 9.30pm, Grand Finale at 11pm

MENU *
Starters :

Pressed poultry, celery and duck foie gras
Supreme of chicken, celery and duck foie gras cooked like a terrine, vinaigrette (egg, mustard, vinegar, oil and trumpet of death mushroom) toasted bread, leek sprouts


Or

Marinated salmon and spring vegetables, a salad on top
Diced salmon marinated like a herring, avocado, seasonnal vegetables (multicolored carrots, cauliflower, radish), lamb's lettuce, lamb's lettuce oil


Or

Sea bream ceviche, peas, salmon egg and crispy noodles
Sea bream ceviche with lime, freshen peas velouté, salmon eggs and fried rice noodles


Main Courses :

Hake fish, "softy-crunchy" fennel, fish broth, infused Earl Gray tea
Hake fish filet confit with lemon, softy and crunchy fennel in salad, baked olivette tomato , dashi broth infused with Earl Gray tea and quinoa two colors


Or

Supreme of chicken slow-cooked with morels, basmati rice and green asparagus tips
Chicken supreme stuffed with roasted morels, basmati rice and asparagus, asparagus tips, morel cream sauce


Or

Multicolored vegetables, perfect egg and parmesan
Cooked vegetables (purée of artichoke, multicolored carrots, yellow beets, candied tomatoes, leeks, multicolored radishes, turnips). An organic egg cooked at 64°- 45 min, a nice parmesan tuile and a chive stick


Desserts :

The "raspberry-passion" dress
Meringue in the shape of a dress, passion fruit and raspberry sorbet, biscuit (a kind of Norwegian)


Or

CANCAN Chocolate

Chocolate tartlet, dark chocolate shavings in the shape of a petticoat
-

Mineral water included

* menus will evolve through the season

We can offer you alternatives to this menu for : vegetarians, allergies, and religious restrictions. Please let us know your preference at the time of reservation in " Special requirements".
Important: To preserve the artists capacities, casting changes can happen. These modifications does not give right to any compensation and no claim will be taken into account.